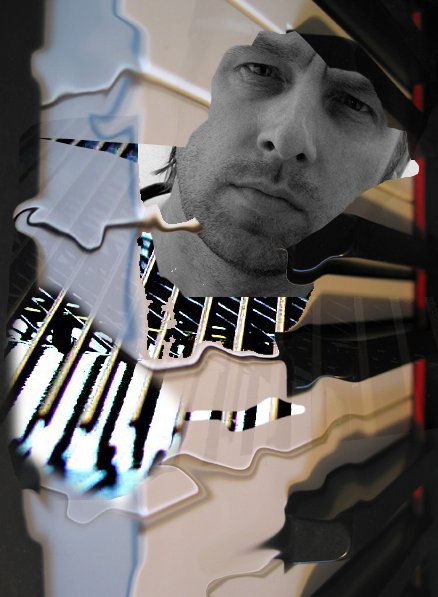 It is very rare to come across what can be termed 'an artist': one whose self penned work is composed, written, orchestrated and arranged for the sake of 'the work itself', regardless of what fame or fortune it may or may not bring!
Ian Sidgwick, born in the North East of England, has worked as a session keyboard / piano player and singer amongst various musical luminaries and shared the same bill with some of the world's rock legends including Phil Collins, The Rolling Stones and Suzanne Vega to name a few.
These songs are finely crafted examples of a truly sincere talent and Ian has finally done what many people have wanted him to do for years: 'get back to his roots' to the tradition of the piano playing singer /songwriter who has something to say.
"What About The Rain" is a serious album. Quite different from the pop, rock, dance and R&B material he's also writes and produces for other artists.
Other songwriters and artists have also benefited from his studio work as a producer and arranger.
All songs contain their own strong sense of atmosphere. Heavenly Father and What About The Rain, expand the thematic range of a songwriter's normal subject matter to cover the more existential ideas of man's relationship to himself and the world he inhabits. Heavenly Father explores the world of a man at his wit's end and down on his luck whilst What About The Rain reminds us of how we are destroying our planet.
The hauntingly beautiful Roses, with it's aching refrain of 'How many years do your roses live', interweaves the theme of romantic tragedy with the consequent desperation of lost love.
Loss in love is also apparent in Give Me Strength but here the protagonist pleads for the strength to simply 'carry on/Or turn and walk away'
All I Ever Needed re-explores a similar theme to Give Me Strenght but from a different angle and features the fine honky tonk style finale, reminding us that losers in love can often be found seeking consolation in the music they create.
Ian's vocal is superb, strong, sincere and dynamic: the playing, arrangements, and orchestration are excellent.
Written By Mike Shepherd
Other Tracks
The Pretiest Girl In The World